Data Security and Data Protection
Professional data protection and data security are of the utmost importance in today's business world. F24 Schweiz AG does all it can every day and takes all precautions to ensure the highest level of data protection and data security.
Data protection laws Switzerland and Europe
F24 Schweiz AG complies with the revised Swiss Federal Data Protection Act (FADP) of 1 September 2023. Furthermore, since 25 May 2018, we have complied in full with the European General Data Protection Regulation (GDPR). As a result of this, we comply with the highest standards and strictest guidelines worldwide today when it comes to protecting customer and personal data.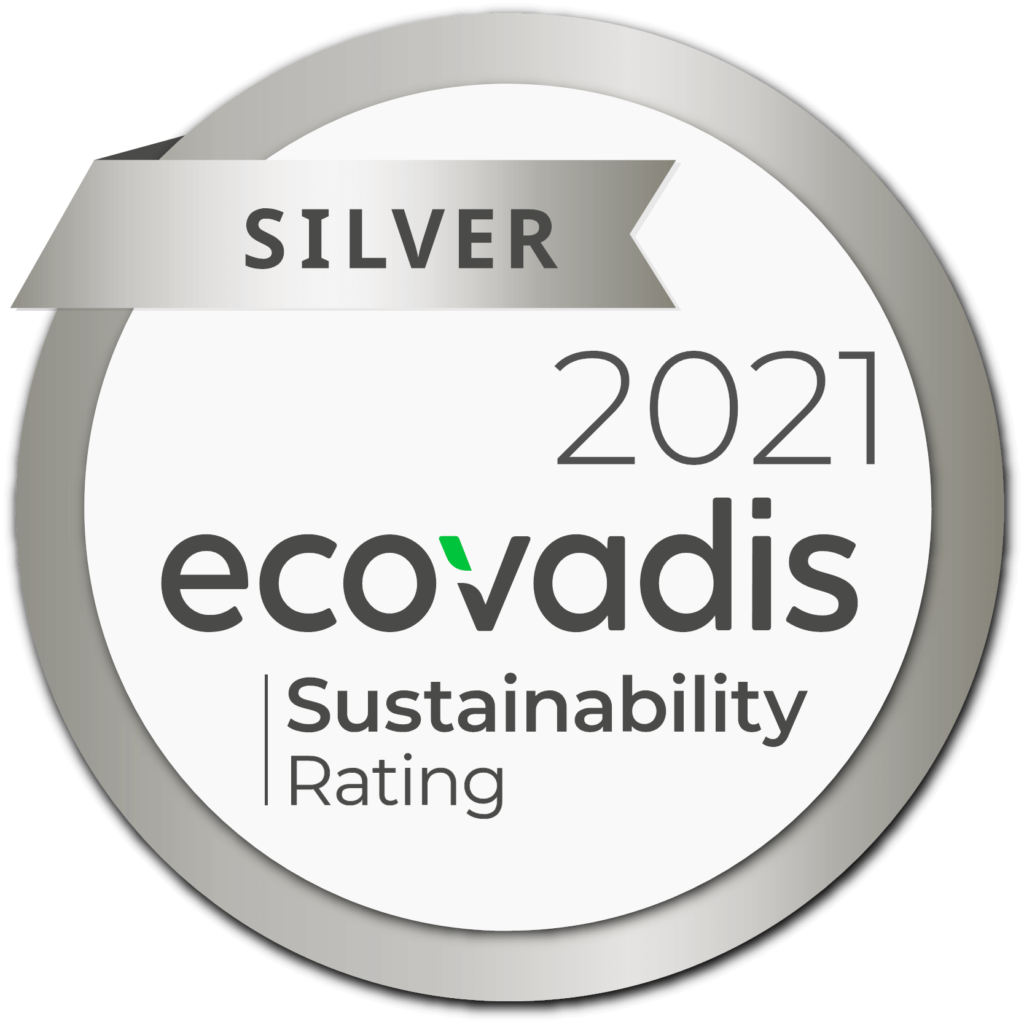 EcoVadis Sustainability Rating
The world's largest and most trusted provider of business sustainability ratings, EcoVadis, has awarded F24 Switzerland AG a silver medal for its focus on sustainability in its 2021 certification. The rating comprehensively covers the four most important corporate social responsibility (CSR) practices:
➡ Environment
➡ Fair working conditions and human rights
➡ Ethics
➡ and sustainable procurement
System location – Switzerland
Our systems are located in Switzerland, in two ultra-modern, independent data centresfrom Equinix in the Greater Zurich area. Equinix supports the following standards in Switzerland: ISO 22301, ISO 27001 and ISO 9001:2015. We have also been certified with the swiss made software and swiss digital services labels.
Certification according to ISO/IEC 27001:2013
F24 Schweiz AG has received certification for Information Security Management according to ISO/IEC 27001:2013. The annual audit by The British Standards Institution (BSI), ensures that F24 AG and its subsidiaries continue to comply with international standards, both now and in the future. A comprehensive recertification is also carried out every three years.
Data Processing Agreement (DPA) and confidentiality (NDA)
In order to guarantee compliance with data protection regulations when providing services with partner companies, we conclude appropriate order Data Processing Agreements with all processors. Furthermore, all our partners who have access to sensitive data for the purpose of cooperation, are bound by Non Disclosure Agreements. eCall business customers can conclude a Data Processing Agreement (DPA) at any time. Please contact our experts at +41 44 787 30 70 or [email protected].
Technical and organisational measures (TOMs)
To ensure data protection and information security, F24 Schweiz AG has defined technical and organisational measures according to Article 32 GDPR. These include measures regarding confidentiality, integrity, availability/resilience and procedures for regular review, assessment and evaluation.
Penetration tests
We have our systems and infrastructure tested annually by the renowned external company SySS GmbH from Tübingen/Germany – which specialises in penetration tests. Any weaknesses that are identified are eliminated promptly and permanently.
System availability and customer service
The system availability level achieved by eCall is > 99.9 %. What's more, our technical team in Wollerau also provides fast, personal and professional support during offices hours in German, English and French. Furthermore, we offer a Premium Service Level Agreement (SLA), which offers support 365 days a year, 24 hours a day, with a response time of just 1 hour.
If you have any questions, we will be happy to assist you personally.
Telephone support
during office hours:
+41 44 787 30 70
Request or support
by e-mail:
Contact
by fax:
+41 44 787 30 71