SMS alerting, monitoring and technical alerting
Try our SMS alerting. Inform simultaneously or staggered with acknowledgement via SMS to voice, e-mail to SMS and e-mail to page, etc.
Functional scope of the smart eCall SMS alerting
Reliably alert, monitor and supervise IT or technical infrastructures. All this from our secure Swiss private cloud.
By SMS, e-mail, XML and telephone.
By SMS, telephone voice message, pager, e-mail and wake-up call.
5 active action plans/alert plans and up to 10 active recipients.
Includes filter functions for more efficient processing.
Via SMS, telephone and e-mail.
To any number of people. To mobile phone, telephone, pager and e-mail.
With escalation function until a responsible person reacts.
Forwarding "e-mail to SMS" and converting "SMS to voice", conference calls, multi-filter, alert stop
eCall tip: «Forwarding SMS as a voice message via a phone call»
SMS messages received with a virtual mobile phone number rented from eCall can be converted by the system into a text-to-speech message and forwarded as a telephone call to any telephone number. The system automatically recognises the text in the languages DE, EN, FR and IT and reads the message to the recipient.
This feature is ideal for use in an alerting scenario but also anywhere very important messages need to reach recipients quickly and reliably.
Are you affected by the 2G network shutdown?
Replace your 2G dependent hardware with our web-based SMS gateway. Sending messages over the internet via API interfaces (email, HTTPS, WebService, etc.) is the ideal alternative to maintain your technical alerting or other industrial applications.
Our solution is simple and quick to set up – we support you.
Application example: Staggered SMS alerting with acknowledgement & escalation
Whenever machines, systems or devices output important messages and you want to be sure that they reach one of your employees reliably.
Machine XY sends an error message by e-mail to eCall express
Immediately the alert (action plan) is triggered according to your specifications
A first employee is alerted by SMS
If this is not acknowledged within five minutes, the staggered alarm escalates to the second staff member, the third and so on…
If an employee then acknowledges the alert by SMS, they confirm that he is taking care of the fault on machine XY
The alert is terminated and all recipients are informed
eCall express | SMS alerting & technical alerting
Monitor IT or technical infrastructure reliably. Alert and inform
from the secure Swiss private cloud.
The key functions of our SMS alerting system
Communicate with individual people or groups about important events. Alert your recipients simultaneously or staggered and receive confirmations of receipt!
With the staggered SMS alert with escalation function, the system keeps searching until a responsible person responds. This way, no important message goes unnoticed – without unnecessarily disturbing many people at the same time.
Through a receipt confirmation, the recipient confirms that they have received a message. This gives you 100% certainty about who you have reached and when.
Working with the free trial version says more than 1000 words! We will activate your access immediately!
Application areas for technical alerts by SMS
Whenever machines, systems or devices output important messages and you want to be sure that they reach one of your employees reliably.
IT infrastructure
Temperature monitoring
IT service providers / support organisations
Heating, cooling and ventilation systems
Caretaker services
Energy supply
Water supply
Production machine
Laboratory equipment
Vending machines of any kind
Practical examples from our customers
Malfunctions
"In the event of a malfunction I need to communicate information quickly to avoid complaints. To do this, I have to communicate with customers directly as far as possible. In this situation, emails are not very effective and telephone calls are too time-consuming."
– David Gruber, IT Customer Service
In just a few clicks, you can send your fault notifications from your computer to your customers, alerting & informaing them quickly and efficiently by SMS. Templates and contact lists simplify the sending of information.
Monitoring & surveillance
"The maintenance of our machine pool is a time and labour- intensive task. Checking each machine manually for error messages takes time. Monitoring would be much easier if status or even error messages could be received directly at the workstation."
– Stefan Sturm, IT Project Manager
eCall enables information transfer via interfaces that are integrated in your system. It thus simplifies the overview of various information flows. Have important status, malfunction and error messages from sensors, machine controls, system monitoring or building management systems automatically filtered and forwarded to the responsible employees in good time.
SMS information and subscription services
"Depending on the weather and snow conditions, we have to issue a weather or avalanche alert at a time. We would prefer an information service for which residents or interested parties could register themselves. The service should contact subscribers through their mobile phones."
– Gisela Bucher, Municipal administration
With eCall, you can easily set up an SMS information service or subscription service to which interested parties or those affected can subscribe. Stored information can be queried by SMS. You enter the texts to be sent yourself online via the Internet.
General alerts
"I am currently organising the "general alert" processes in my canton. In addition to the stationary sirens, we also have mobile sirens in use. But that's not enough. The remote houses and farms are now warned by telephone. When there is an alert in my sample community, I have to make about 30 phone calls in multiple languages. We now want to streamline that process."
– Eugen Zurbuchen, Swiss Office of Military and Civil Protection
You can send voice messages with eCall (text-to-speech). The system calls individual recipients or larger groups and reads out the written text, e.g. "Attention, this is a general alert. Please turn on the radio and follow instructions". Voice messages can be sent to any telephone or mobile phone in the world. The languages DE, EN, FR, ITA are available. In addition, an acknowledgement of receipt can be requested.
Registration Test Access
Please fill in the form below to register.
We guarantee the following points:
Serious and reliable Swiss service
Test, try without risk or obligation
No unexpected bills or other charges
Your personal data will never be passed on (mobile phone number, addresses, entries, etc.)
Do you have any questions about registration?
You can reach us personally during office hours at +41 44 787 30 70.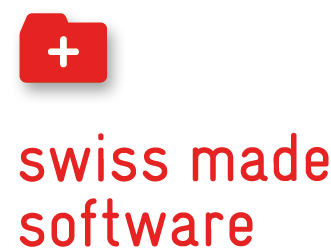 More complex needs in the area of alert and crisis management
Are your needs more complex than adding an SMS channel to the alert?
Then FACT24 is the right product for your professional, global alerting and crisis management. The software-as-a-service solution will assist you in the prevention, management and follow-up of critical events. Find out more about this product and its uses on our website, or contact your local representative.
Martin Ulrich
Key Account Manager Business Messaging
[email protected]
T +41 44 787 30 70
Do you have any questions? As an eCall expert,
I will be happy to advise you personally.
I look forward to your message or phone call.