SMS and fax transmission in the transport and logistics industry
Sending SMS improves business processes in the transport and logistics sectors.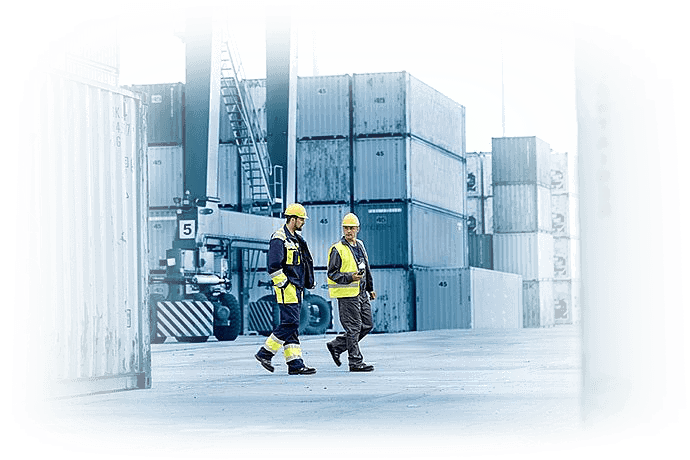 Our customers in the transport and logistics industry use eCall to organise, coordinate and inform their employees. They also communicate important data on the status of contracts to the persons responsible.
Deployment planning via SMS
eCall in use
Galliker Transport & Logistics, the well-established transport company, based in Altishofen in the canton of Lucerne, uses our SMS Gateway as a reliable method of contacting replacement drivers and ensuring that important logistics routes are covered.
Why customers appreciate eCall
"eCall provides us with exactly the interfaces we need to integrate into our own software. It was very easy to set up SMS sending and receipt using our own in-house applications."
– Fredy Feurer, Deputy Manager IT
Scheduling of truck drivers
eCall in use
Bertschi Group uses our services to optimize communication between schedulers and drivers. The smart SMS solution guarantees easier contact between all stakeholders and rapid transmission of all relevant information.
Why customers appreciate eCall
"With the Dolphin Systems solution, we are able to provide better accessibility and time-saving delivery of all relevant information. Today, 120 employees are already communicating across Europe with the cloud solution."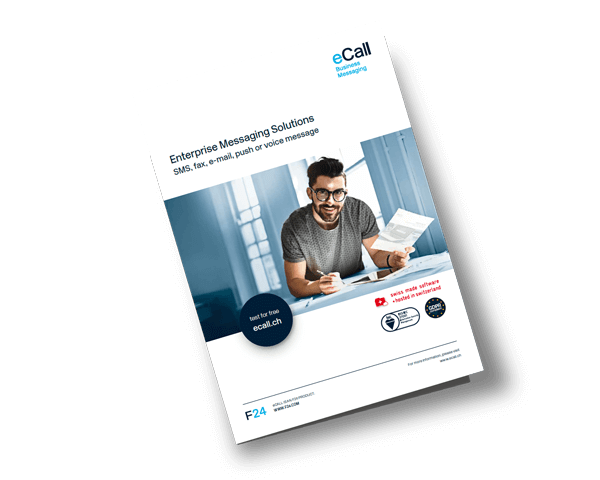 Optimise your business communication with eCall
Find out from our product brochure how to integrate our Business Messaging Service into your software solutions, CRM and ERP system or apps without much effort.
Find out how our SMS service is used in the various industries.
We connect businesses with people. eCall is the leading Swiss provider for professional business communication in all areas.
Just test it for free. And if you have any questions, we will be happy to assist you personally.
Telephone support
during office hours:
+41 44 787 30 70
Request or support
by e-mail:
Contact
by fax:
+41 44 787 30 71